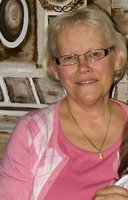 Graphic 45's
Le Cirque
and
Curtain Call
lines are just fantastic to work with; and it helps that we have made numerous trips to the Ringling Museum, so I knew I had a lot a photos to work with. What surprised me the most was the variety of photos that the lines work with and how well they go with so many things.
The colors are so rich and beautiful in the lines that I just kept creating more and more layouts with them. This should give you a glance into my fun family, also.
This is my grandson, Justin, at the Ringling Museum- I was so glad to get him to sit still for a photo. In fact, he was having a good picture day the whole day- which sure makes it more fun for me.
Here's my daughter-in-law being a great sport along with the kids - posing (or attempting) to all look like the mannequins at the museum.
The minute I ordered this line in the 8 x 8 paper pack I knew I had a picture from that day that was going to be perfect to use with this piece. I love the way the colors and the design match the sign they were in front of.
While all of those pictures were a perfect fit from being at the Ringling Museum, the line also works with so many other things that I had photos for.
I think Jeff missed his calling for being a comedian, but that's OK, because he keeps everyone in the family laughing all the time. This was a photo from a trip to Disney last year- and we all know that there are always family Disney trips to record, family amusement park days, or just family fun.
Nathan is always ready to get his picture taken, and even was a willing subject when he was down and out after a slip getting out of the swimming pool. He was the cutest patient that I have seen in along time. The colors and patterns in this line keep working with so many things.
Troy was having a great day at the playground, and I can tell when it's a good day if he lets me take his picture. I love the colors in this line with the outdoor pictures.
Not only does this line work wonderful with the fun pictures from outdoors, Disney, and the museum- but it was a good one to use with a old (only 6 years old) photo I had from a trip that my daughter, Rebecca, and I were on in Las Vegas.
Not wanting to be left out of the photo reveal is the cat - who was keeping a good eye on the dog that was waiting below for her to get out of the tree. It's quite a great way to be assured that the cat is going to pose really well for a picture.
I figure that even cats must have a dream of being much greater, and wanting to grow up to be a lion someday- so the tag was great to use with the picture.
Curtain Call
has some wonderful patterns to work with along with the tags, trims and ribbons.
This is my granddaughter, Cynthia, in the process of being serious while she's getting her face painted at Disney.
What better way to wrap up my reveal than a picture with Jules while we were out doing one of our favorite things - trying to find a hat that looks good on us. I think that we are still searching for it.
Curtain Call
, with it's vintage look, worked great with our vintage store shopping that day. While we didn't find the perfect hat, we did manage to find some fun vintage scrapbook buttons and laces.
Thanks for looking at the reveal, and without a doubt both of these lines are a favorite of mine.
Products Used In This Reveal: