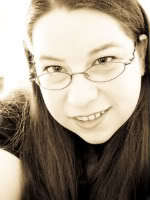 It's no secret that I am always on the lookout for great boy-appropriate paper lines. But you know what the pinnicle of paper lines is? The Holy Grail of collections, if you will?
I know I have found a real winner when a paper line is both great for little boys AND sophisticated. Everyone wants to get as much out of a collection as possible and themed lines have a tendency to be a one trick pony. But not October Afternoon's new
Rocket Age
!
With icons from space (comets, rockets, stars, etc.) combined with slightly more sophistcated images pulled straight out of the 1950's Rocket Age has the best of both worlds. In fact, it's out of this world!
October Afternoon
always gives us super thick, quality double sided papers and an awesome assortment of stickers but the one embellishment you absolutely NEED is the ephemera pack. Truly, I do not know why more scrap companies haven't done this! You get a whole bunch of die-cut elements, strips, tickets, some ribbon, and brads all on one convenient assortment pack. Genius!
So hope on board, buckle in, and get ready for lift off in 10... 9... 8... 7... 6... 5... 4... 3... 2... 1...
---
Rocket Man
This first layout was a no-brainer. My husband has been reliving his childhood by building model rockets. We had a lot of fun launching them but ended up losing a rocket after a "slight distance miscalculation". Oops! These photos were originally really vibrant and I created the page around them but when I was done I just kept feeling like it wasn't right.
There was something about the bright colors that wasn't geling with the vintage elements so I changed my photos to black and white and that was the key! I cut the blue paper into rings and staggered them because I actually only had half a sheet. ;-)
---
Out of this World
Ok, this picture just cracks me up!! We were playing around with the camera on my new laptop and discovered a fun program that inputs your photos into funny backgrounds. Naturally this was perfect for Rocket Age.
I cut the lighter blue circle to look like a panet and sewed circles around it to give it a little extra oomph. I used a bunch of moons and planets to echo the outer space theme on a background of dark blue. The die cut mission control number paper was perfect for a neutral on this page.
---
All Systems Go!
This page was entirely inspired by the "child powered by atomic energy" sticker. I mean, does this picture scream "atomic energy" or what!? I trimmed down the radient striped paper so it looked like it was blasting out of my guy and added lots of matted cuts from the newsprint paper. I really like the busy, electric vibe of this page.
---
I bet you can't even tell this layout was made from the same line... and that was my goal! ;-) I used a kraft background and doily to soften up the yellows, lights blues, and reds in this line. My title and journaling are from the song "1, 2, 3, 4" by the Plain White T's. I used a lot of stitching, some buttons, and twine to accent the four quadrants.
---
Have a Blast Card
I couldn't resist a little card at the end of this reveal! The dark navy paper and hexagonal star paper are my favorites from this line. I fussy cut the hexagons, layered the stickers and popped up the rocket. I covered the chipboard star with coordinating paper and added twine and a couple of stars for a dimensional touch. So cute!!
This line is so much fun for it's intended theme! There have been multiple spacey collections released this season but October Afternoon takes the cake for me! I love the possibilities it has beyond the rockets and comets. I can see baby cards with the softer colors and even patriotic pages with all the red, blue, and stars.
Pick up some Rocket Age and zoom into new worlds!
---