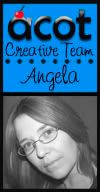 My Mind's Eye new line "Lime Twist" is divided into four different sublines..... Fly A Kite, Out Of the Blue, Life Of the Party and Happy Go Lucky. For my CT reveal I got to work with the
Out Of the Blue
and
Life Of the Party
sublines.
Each of the sublines have double sided pattern papers, sticker sheets, die-cuts, a frame, a transparency, twine and a 6x6 paper pad. I had so much fun paying with these two sublines, both very different but both amazing.
Life Of The Party
In This Moment: I really love the die-cut papers in this line. I started with the Frosted Teal Bazzill cardstock and matted the "Happy Day" Meadow die-cut paper on it. I then used lots and lots of layers.... of the "Charmed" Ric Rac paper, "Be You" Bloom paper, "Happy Day" Argyle paper, "Sweet" Accessories stickers, "Charmed" Alphabet stickers, Prima flowers, KaiserCraft pearls and journaling labels. It's all in there!!
She's Oh So Lovely: When I saw the "Happy Day" flower frame I knew I wanted to do something fun with it. So instead of using it for a frame I made it my main embellishment. I cut a circle from the "Be You" Stripe paper and glued it to the back for the flower frame, I used the pink dot side of the striped paper.
Then I wrapped the "Be You" twine around the flower between the petals. Next, I layered two flower stickers from the accessories sticker sheet for my flower center. To finish off my flower I bling it out with lots of KaiserCraft pearls. I also accented the "Love" Tree die-cut with pearls.
Out Of The Blue
My Kids: I totally love this photo of my kids...who of course are two of my favorite people. Which is where I got the idea for my title. I paired the Hillary Bazzill cardstock and the "Remember" Dots die-cut paper.
Then I piled on the layers of dotted papers, I didn't realize I used all dotted paper patterns until after I finished my layout. LOL! To finish my layout I had fun layering the stickers from the "Family" Accessories sticker sheet.
I Love To See You Smile: For my last layout I used the backside of the "Boy" Train die-cut paper for my background. The accent patter papers are the "Playful" Galaxy paper, "Boy" Spots paper and "Family" Chevron paper.
I love the "Smile" title die-cut and knew it would be perfect with any photos that I have of my son Erik, I just love his smile. For my journaling I used both the "Family" Accessiories stickers and the "Family" journaling card.
Products Used: