I was actually born in Texas where cooking was something you do every time someone is born, someone comes to visit, someone graduates, has a birthday, or even dies. If it was an occasion, there must be food and lots of it.
I've never been one for cooking for just myself, instead I cook for an army. The stove is boiling over and the house smells of corn bread, the warm chocolate chip cookies are cooling on the counter. I love the gathering of everyone and enjoying some yummy food as they chow down. In my family there are lots of secret recipes and secret ingredients.
They are passed down from generation to generation. Well as the scrapbooker I am, I have to pass these on to my kids someday.
What better way than a recipe box?
I talked with my husband's mom and got some of her secret recipes as well to add in the box. My box is filled with all the secrets that keep the bellies full in our home. I felt it needed to look as sweet as all the secrets inside so I chose to use
Mom's Kitchen by Crisdam Designs
.
Ever been curious how to even start doing a recipe box? Does it seem over whelming? Well we are gonna go through the basic steps right now!
First and foremost, I wanted to start by making sure my whole box was white. Or as white as I could make it!
So with some white spray paint I covered each side twice. Though I have to say, spray painting on the balcony on a semi windy day is a really bad idea. And laying trash bags down first does help!
I put together my box with my
ATG Adhesive Applicator
as it is the best adhesive in my opinion. If you prefer a different adhesive use what you like.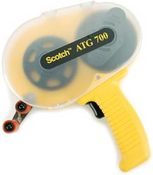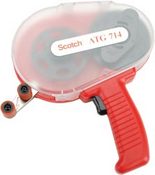 Next up, we pick out our pattern papers and print them. I couldn't resist the wonderful cherries. I picked the solid red for the top to keep it not too over whelming with patterns. I measured each side and cut my pieces those dimensions.
Don't fret if they are slightly larger than needed as our next step is super easy. Take a sanding block or emery board and sand the edges smooth. If you are new to this, take your sanding block in your hand, and box in the lap, holding the block at less than a 45 degree angle rub it along the edge gently. You can go back over the same spot rather than ripping it and having to replace the paper.
After doing this on all four sides and the top I repeated this on the inside of the lid as well to give it some pop when I open it.
My next step was to take some matching thin ribbon and cover the edges to trim it up. I used my ATG for adhering everything on my box. I used a touch of Diamond Glaze on the ends of the ribbon to keep them smooth to the box as well as to keep the ribbon from unraveling.
After that I chose my title and embellishments. I wanted more cherries and accents. I chose elements and printed them. I cut out all my elements leaving a white trim around them.
I mixed the digital stuff with some KaiserCraft tan flowers and KaiserCraft pearls. I clustered it around my title of my box as I would on one of my layouts.

I also printed some of the file dividers from the kit.
That's all it takes to make your own recipe boxes with all the great secrets to all the wonderful food that we all enjoy.
_____________________________________________________________________________________________________________
Products used-