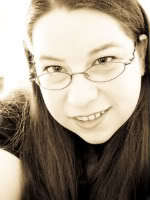 One of my favorite parts of working in this industry is attending the CHA shows. This summer in Chicago I had the pleasure of walking aisle after aisle of amazing new scrapbooking products in search of the latest and greatest. EASILY in my top three was Crate Paper's Random collection.
This is just one of those lines that ended up being the talk of the crowd at the show. It's the very definition of cool and has something for everyone. While it actually IS seemingly pretty random there is a collective vibe to it that somehow makes Crate Paper's designs work together. And I simply cannot get enough of it!
---
The first thing I did when I opened this collection was find the PINK! I very rarely get to play with pink and there was no way I was going to pass on all the girly goodness in this line! Despite the pink and large florals I ended up pairing them with the awesome denim blue and some more neutral colors and patterns because, well, it's just more "me".
I am not over the top girly and neither is this page about me. That is the beauty of Random, though. You get feminine, masculine, and neutral elements all rolled into one collection.
---
I also used some of that denim paper on this page, but it has en entirely different feel to it. I distressed and grunged up some of the elements on this layout and used a neutral background to offset the POW of colors and patterns in my main design area.
I love that the little banner was included on the border sticker sheet. And that black and white herringbone print is pretty much my most favorite piece of patterned paper ever made!
---
Yellow, yellow, yellow! I am having a love affair with yellow right now and it looks amazing paired with the blues of Random. This collection is really made to layer and have fun with... it's all in the details.
Paint splatters, bits of twine, burlap, stitching, chipboard pieces all support the gorgeous patterns of these papers. Random really makes you want to PLAY! Check out the border on the yellow paper. I put my craft mat under it and sanded that edge to create the white frame you see.
---

I've been holding on to this Maya Road shadow box for a while now and waiting for just the right paper line. BINGO! There is something both complicated and freeing about using this many colors and I will admit that halfway through it I thought I may have gotten myself in too deep! But in the end it came together and I love, love, love it!! Each little square showcases some Random goodness. :-)
---
I AM buying more of this collection. I am going to hoard certain pieces of it and take it out once in a while and lovingly caress it. Yes, go ahead and call me obsessed. I'll own it!



I used the following products on these projects: