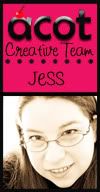 Oh,
Prima
... how you do empty my wallet with your delicious blooms and drool-worthy papers! I'm deliriously happy to part with my money when I'm getting some Prima goodies in return!
The new
Reflections
collection is full of the same beautiful, nature inspired products that we have come to expect from Prima.
The colors are simply gorgeous and the quality can't be beat. *Everyone* has some Prima in their stash and I seriously think you'll need to add this line after you take a closer look with me!
From little resin flowers to giant silky blooms, paper, flocked rub-ons, hanging crystal charms, and more you are sure to find something (or everything!) that is a must-have.
---
I Do
This was the first layout I created from the Reflections collection and I knew I wanted it to be the "essence" of the line. Heritage photos and Prima go together like peanut butter and jelly! This photo is of my maternal grandparents on their wedding day in 1938 and that dress and bonnet alone deserve some *respect*! ;-)
I inked and stitched a white paper doily to match the green on the papers and used the packaging from the flowers as my journaling spot because, really, who could throw away something so pretty?? One of the Prima crstals hangs from the chipboard frame and I inserted another small photo of my grandparents in the center.
I also hung a Prima locket from the flower cluster at the bottom. Don't ask me how long it took me to get itty bitty photos!
---
Before There Was You
Sometimes when I am overwhelmed by all the color choices within a paper line I like to narrow it down to just a few that complement each other and find photos to match. It streamlines the options and once you've narrowed down the products I think the page comes together quickly.
I chose the blue, green and brown color combo for this layout and used photos from a friend's wedding. The border was cut from one of the patterned papers and I stitched several free form lines around the edge. My favorite element is the banner made from the chipboard squares...fun! I love that this layout is less old fashioned than the first one but still has the pretty elements of nature like the cut out butterflies and floral patterns.
---
This is What Joy Looks Like
This was the last layout I did and I fell more in love with it as I completed it! There is Glimmer Mist ALL over this page! The kraft cardstock grounds the fussy cut paper in the center and adds a warm glow. I really didn't have to add all that much to this page to get the details.
My favorite detail, however, is the cut bird. I used another of the really cool flocked rub-ons up the left side and layered other elements on the right. I adore the warm orange with the cool blue... this is one of my favorite color combinations for boy layouts.
---
Merci Card
Mmmm, Prima cards! Yummy! The primary mat on this card is another piece of packaging. They are perfect for cards! This card ended up being really thick and heavy because of the multiple layers of chipboard. I find it better to give these types of cards in person rather than send them though the mail due to their delicacy and the excess postage. Prima makes it sooooo easy to pile on the pretty stuff!
---
After the product explosion on the previous card I wanted to show you how lovely Prima can be on a minimalist scale too. I used more of the chipboard squares mounted on 2" x 2" squares of paper with a stitched border. I simply added a couple of layered flowers in the four square center, double stitched around the kraft mat, and voila! Pretty, simple, and FAST with Prima!
---
I will never stop *needing* more Prima. I jumped on the
Reflections
line right away for its gorgeous jewel tones and versatility. I hope you've seen all the possibilities with this collection! Now get some of your own!
---------------------------------------------------
ScrapGoo (aka: Jess) resides in Framingham, MA with her husband, one year old son and three spoiled cats. Besides paper crafting, Jess enjoys entertaining friends, traveling and costume

desi

gning.