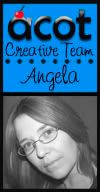 Now, I know we have all heard of Glimmer Mist from Tattered Angels, but did you know about their
Glimmer Glaze
? I know Glimmer Glaze isn't new but for some reason I missed it when it first came out, so I decided to try it for my CT reveal.
I have to admit that I was a little scared to try something totally new to me for a reveal, but I was also excited. Just ask Pam, I bugged and texted her a lot. LOL! Sorry Pam! Glimmer Glazes work on so many different surfaces. You can use them on paper, wood, metal, glass and more!

I Love Being Your Mom: I started this layout by spraying a sheet of white cardstock with the Chalkboard Teal High Heel and Decadence sprays. I embossed some metal sheets and then painted them with the Midnight Rendezvous, Emerald Cove and Cowboy Glimmer Glazes.
I added my title, some doodling around the edges and this layout was finished. I can't believe that I created a layout with NO pattern paper! LOL!!
Picture Perfect: Once again I started with a white cardstock. This time I sprayed it with the Chalkboard Polka Dot Pink, Decadence, Sprout and Firefly. Then I used a couple sheets of patterned paper from the Bo Bunny Petal Pushers line. I embossed another sheet of metal and then painted it with the Chianti Glimmer Glaze.
For embellishments I used some Zva Creative pearls and Prima flowers. I sprayed one flower with the Chalkboard Firefly. The other three flowers were painted with the Wicked and Chianti Glimmer Glazes. Then I added a little of the Pewter Glimmer Glaze for my center.
Forever In My Heart: On my last layout, I used papers from the Basic Grey Lime Rickey line. I punched and embossed a dozen hearts. Then I painted half the hearts with the Chianti Glimmer Glaze and the other half with the Midnight Rendezvous Glimmmer Glaze. I love how these hearts turned out!
Altered Boxes: After making my layouts I decided I wanted to try altering a couple of boxes, one is a tin box and the other is wood. Glimmer Glaze works great on both metal and wood. I first painted the tin box with some white acrylic paint to cover the design. After the paint dried I brushed on a layer of the Sugar Can Glimmer Glaze.
Then I used a fan brush to add a thin layer of the Cowboy Glimmer Glaze and then sprayed it lightly with the Chalkboard Sprout spray. On the lid I place some Mark Richards mosaic sticker tiles and a Prima flower. For the wood box I started with a coat of Cowboy Glimmer Glaze, then added a heavy coat of Sugar Can Glimmer Glaze.
After that dried, I went in with a fan paintbrush and added highlights of the Chianti Glimmer Glaze. I also brushed the glass with the Chianti and then metal hinges and clasp with the Sugar Cane. Some Zva Creative pearls and Prima flowers finish this box.
-----------------------------------------------------------
Angela resides in Kansas with her husband and two children. Her love of photography naturally drew her to
scrapbooking
. Angela's favorite scrapbook manufacturers include Basic Grey, Prima and My Mind's Eye.