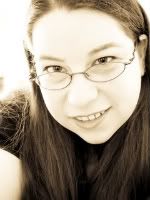 Scrapbooking with Jess (aka: ScrapGoo)
Echo Park is a new paper crafting company and we're so excited to carry their products. Honestly, we've had a time trying to keep their products on our shelves! Today, Creative Team Designer, Jess, takes a closer look at Echo Park's 'Sweet Summertime' Collection.
'You Make My Heart Soar' by Jess
Here's what Jess had to say about working with Echo Park's Sweet Summertime:
'
You are really going to love the goods from this new company. The collection pack has SO MUCH in it. I love when companies give us a nice mix between mostly solid patterns and more crazy mixed patterns and I especially love it when they cram every spare inch of space full of stickers on the coordinating embellishment sheet.
'