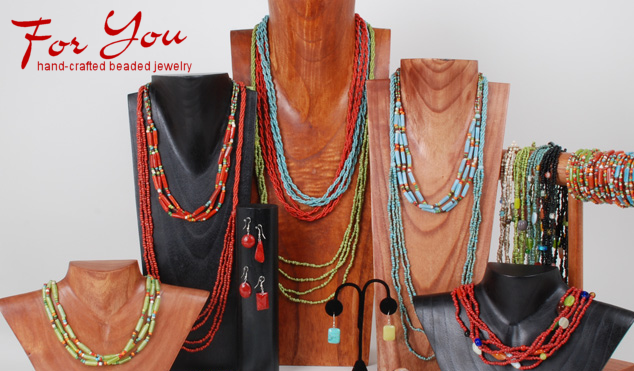 Now at A Cherry On Top -- Hand-Crafted Beaded Jewelry

Each bracelet, earring, necklace, bag and belt in our For You Collection is uniquely hand crafted by expert artisans on the beautiful and culturally rich island of Bali.
Out of the billions of humans on this earth, there are millions without basic necessities like food, water or clothes for their children...and no hope of that ever changing. With recent environmental catastrophies, it's more obvious than ever how truly universally connected we are. One act can change the world.
Together, we can make a positive change in the lives of many women and children - families just like ours. Let's do it together.
ACOT will donate
$1.00
to womenforwomen.org for every piece of
For You
jewelry sold. This organization helps thousands of women in developing countries secure employment and establish their own income-generating businesses.