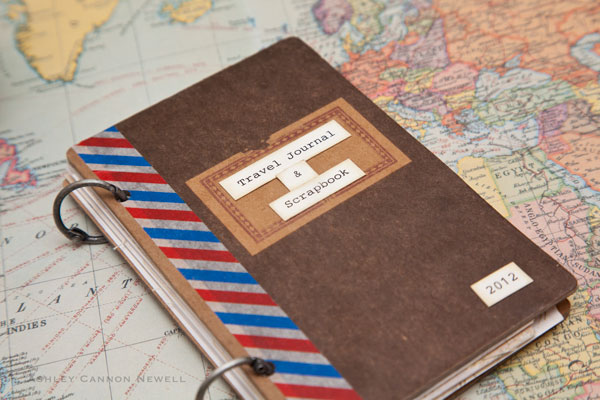 Just because Summer is over doesn't mean you have to stop traveling! Many of us choose long weekends in the Fall to recoup at the Lake, visit farmer's markets or hop in the car to chase the sun!
In this week's tutorial, Ashley gives us the 'how-to' of making your own personalized (and incredibly handy) travel journal and scrapbook.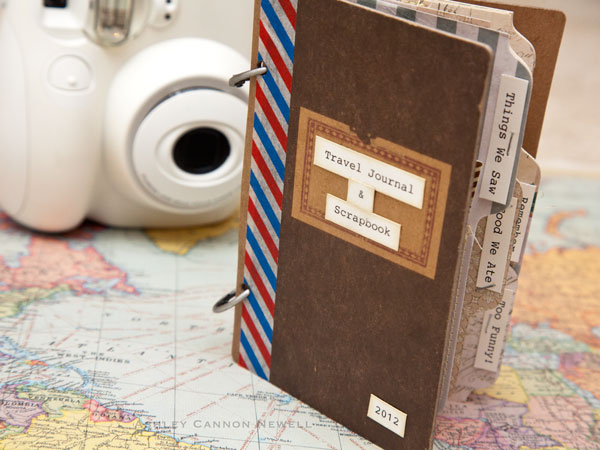 For the cover, Ashley keeps it simple to ensure the journal will withstand duffle bag or luggage treatment. You can decide to get a little more extravagant once you've tucked everything into the journal and the trip falls under the 'great memory' category.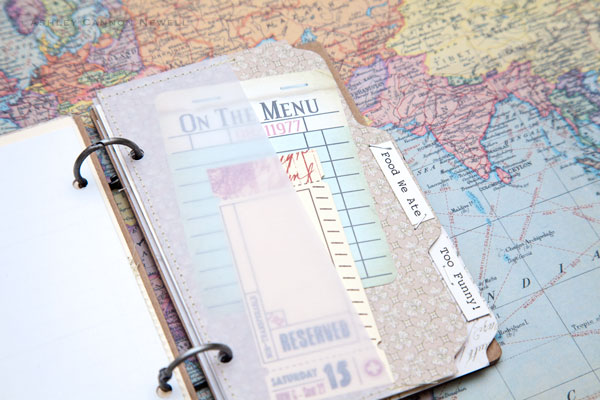 Travel journals make it convenient to quickly record moments you don't want to forget. Jot down a quick story about something funny that happened. Save tickets to that amusement park you stumbled upon. Or, tuck in that mini take-out menu of the restaurant that served the best (or worst) pie ever!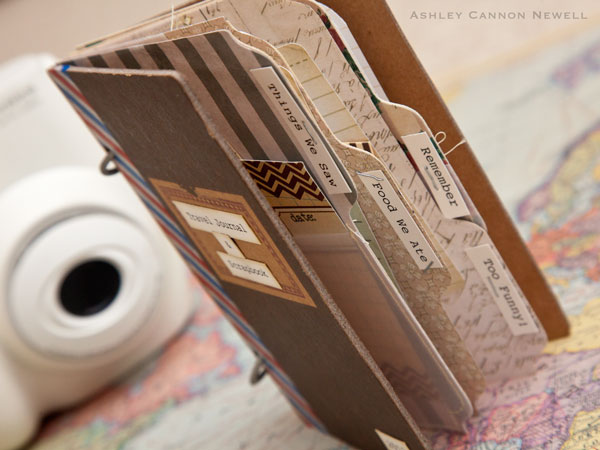 Don't forget to pack along adhesive, a great journaling pen and an instant camera! There's nothing like capturing the memories as they happen. You'll be thrilled you did!
To view the complete tutorial at A Cherry On Top, click HERE -
Recommended items to get your journal started:
---

Ashley has a passion for paper crafting, photography, fashion and trying new recipes in the kitchen. She started my first scrapbook in high school long before any industry focused products were available. She started blogging in 2008 after discovering the paper crafting online world. When Ashley is not in the studio, you can find her photographing a wedding, surfing the Internet, or watching a Lifetime movie.