March is definitely coming in like a lion! We were just getting over last week's Winter storm - and now we're gearing up for a second round. No worries! We're professionals here in Michigan.
We'll be sledding and skiing and - CRAFTING of course! Whether you're basking in the sun or hibernating from the cold, we hope this week's sketch challenge inspires you to create something amazing.
Week 112 - Sketch Challenge:
Submissions do NOT have to be scrapbooking layouts. Design a greeting card, a wall hanging or anything this sketch inspires you to create! We can't wait to see your project.
---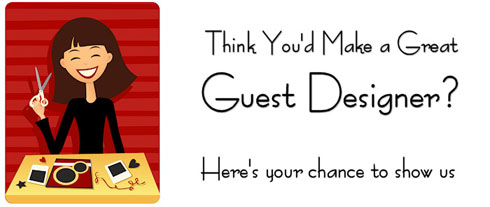 Click here to find out how to submit