Posted by JeanMartin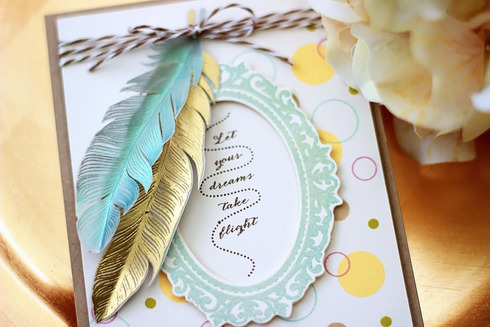 Typically, you can find metallic embossing powders only in gold or silver. Using Perfect Pearls with a darker back drop or on vellum can really make your project stand out!
First - stamp the image onto vellum using a watermark ink like VersaMark: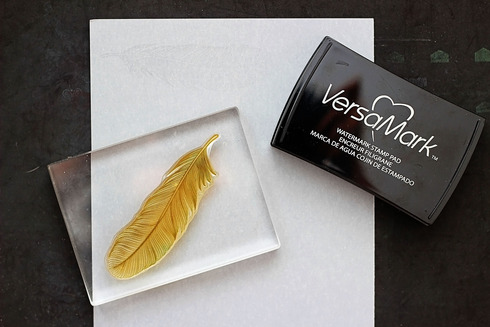 Next - select your favorite Perfect Pearls pigment and use a craft brush to apply the powder to the stamped image. If you're using a dark cardstock, be sure to apply in small dots instead of just brushing it on. Doing this will help you control where you place the pigment. If you're applying to vellum, use a normal brush motion.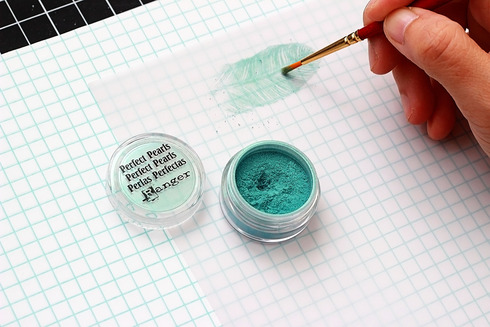 After you're done, lightly spray with a little water to avoid any warping to your vellum. If you're unsure about this, just practice a few times.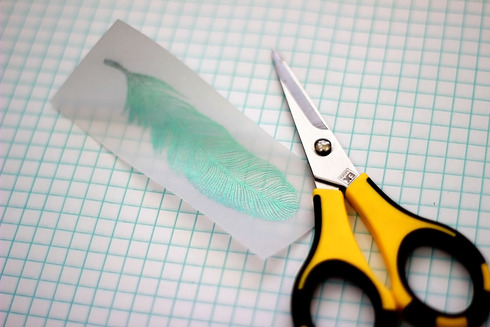 At this point you can fussy cut around your image to bring out the details: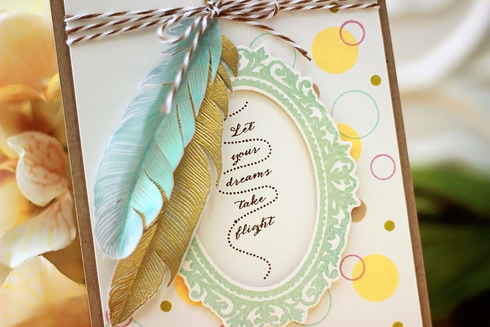 There are so many ways you can incorporate Perfect Pearls into you project - including heat embossing! If you want more ideas, please click here to view more of this how-to on the A Cherry On Top website.
Thanks so much for stopping by - Until next time!
---
Suggested Supplies: