Posted by lauralooloo
Laura W.
Here in Saginaw, Michigan - we have a lot of little specialty bake shops! We love those little carry containers used to hold things like muffins or cupcakes!
Laura shows us how we can make our own personalized take out boxes using the Scor-Pal and papers from My Mind's Eye.
---
Along with some basics like scissors and adhesives, you'll need the following to start this project:
Lime Twist patterned paper by My Mind's Eye
Stickers
Scor-Pal
Baker's Twine
Laura used this cute elongated Chinese take-out 'type' box as inspiration and as a pattern:
Carefully take the box apart and trace the shape onto the back of your patterned paper. You'll need to then cut out the shape and score and fold where necessary. Using a scoring board like the Scor-Pal here is incredibly helpful to ensure your folds are crisp and your box ends up looking...well, like a box!
If you don't have a box in hand to use as a pattern, there are tons of free printable box templates available online. Just use your browser to find the size and shape that's perfect for your project.
You'll end up with something that looks like this:
Laura used some baker's twine along with a punched out circle shape of Kraft Paper and added a cute sticker. She created a matching card to complete the treat box project. This is really perfect as a teacher gift, coworker's birthday or a housewarming gift! You just have to decide how you're going to fill it!
Suggested Products:
---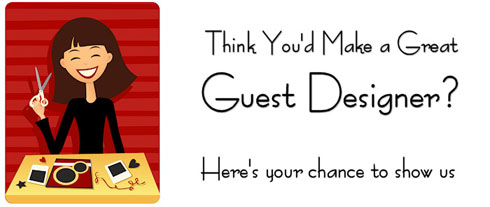 Click
here
to find out how to submit