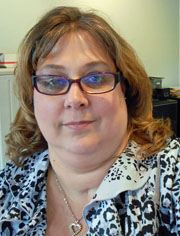 Screenname: MindySue
Name: Mindy
A Bit About Mindy: I have lived in beautiful Sitka, Alaska for the past 25 years. My husband and I just got our one and only child settled in her dorm for her first year at college, at Arizona State in Tempe, AZ. Now we are empty nesters. I'm sad about that, but excited to have more time to devote to my passion....scrapbooking and creating altered items. I'm going part time at the job I've held for the last almost 18 years and will be starting another part time job this fall which I hope leads to a new career down the road, and allows me more time to be creative.
Q & A Section:
Favorite color: Lime-green and yellow
I mostly create: Split pretty much between layouts and altered items. I'm trying to work on doing more cards.
My guilty pleasure is: Theobroma Chocolates (made locally in Sitka)

Mindy began scrapbooking in 1993 and has been a part of he A Cherry On Top Community for many years! She selected products from Echo Park Paper to create her projects. Welcome Mindy!
---
Mini Coffin Treat Holder
created using Echo Park's Chillingsworth Collection: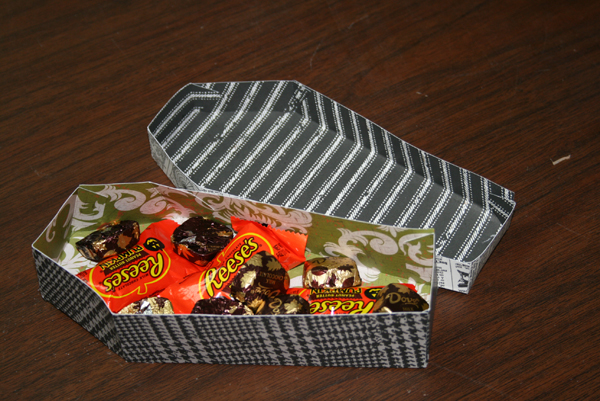 Mindy used the Happy Hauntings Cricut cartridge to create the coffin shape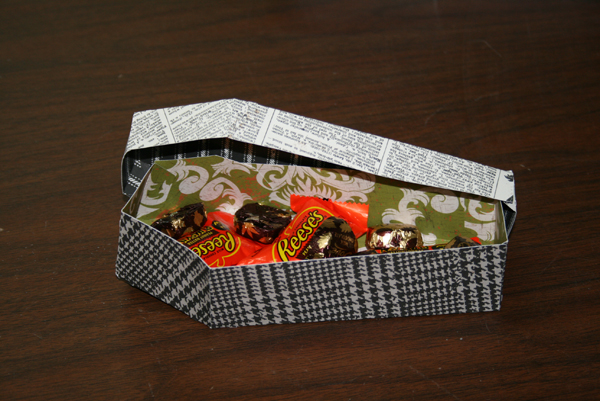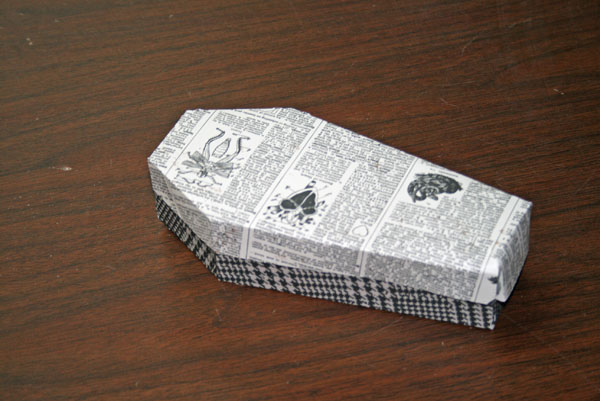 Click
HERE
to learn more about Mindy and to see all of her great projects!
---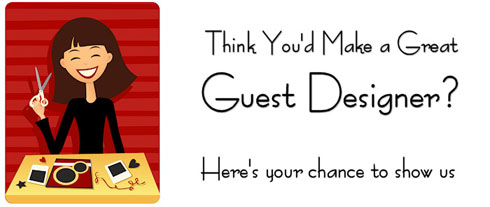 Click here to find out how to submit