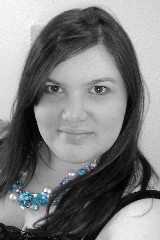 Screenname: blitz
Name: Becky
A Bit About Becky: My partner Trevor and I live with our two kiddos; Olivia 9 and Sullivan 1 in Cranbrook BC in the heart of the B-E-A-U-tiful Canadian Rocky Mountains. I am an Elementary School teacher but I am taking some time off to stay home with our son, and while I'm at it I look after two other little boys the same age. Papercrafting is my passion and I am so excited to be able to share it with you. I am thrilled to be the guest designer this month at A Cherry on Top!! Please stop by and visit my blog at www.scrapcircus.blogspot.com.

Q & A Section:
Favorite color: turquoise
I mostly create: 12x12 layouts (usually single page)
My guilty pleasure is: sour chewy candies
---
'Hello' card featuring the 9 to 5 Collection by October Afternoon:
Products Used:
Click

HERE

to learn more about Becky and to see all of her great projects!
---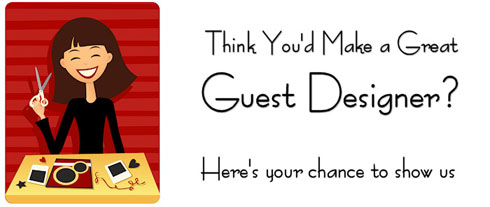 Click here to find out how to submit