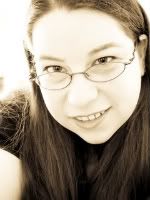 Scrapbooking with Jess (ScrapGoo)
As usual Fancy Pants designed these papers on both sides and the distressing and texture is phenomenal. One of the coolest features of FP papers is that they always include one sheet with strips/borders and one with journaling cards. The coordinating transparency is flocked, too! Not to mention the rub-ons that always go down like butter... they're at the top of my list for usability. Top all that off with a sheet from the new Notebook Journal and we're talking serous "wow factor" here!!
The 'Road Show' collection features reds, pinks, blacks and turquoise with a shabby/distressed feel. Jess designed this amazing Mini Album using a PageMag sketch:
'Little Boy' Mini Album by Jess
Jess' article is stuffed with great ideas. Click HERE to view the entire review. Don't forget to show us what you can do with the Road Show collection from Fancy Pants Designs!